Podcast: Play in new window | Download
Subscribe: Apple Podcasts | Google Podcasts | Spotify | Android | Blubrry | Podcast Index | Email | TuneIn | Deezer | RSS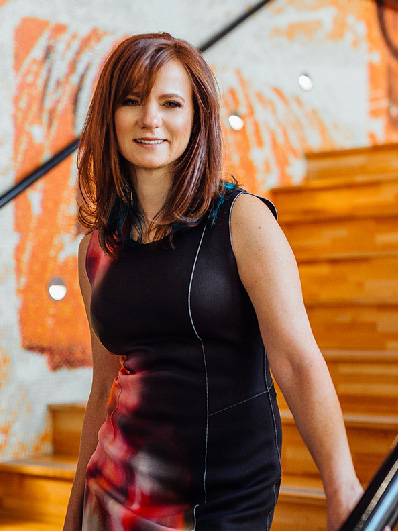 Jo Miller, CEO of Be Leaderly, an authority on women's leadership, and author of "Woman of Influence: 9 Steps to Build Your Brand, Establish Your Legacy, and Thrive" discusses:
How she overcame her fear of public speaking and built her speaking business
Finding strengths she didn't know she had
What people tend to get wrong about women in leadership
Uncovering the type of leader you are and amplifying your strengths
Shifting your personal brand to a leadership brand
How people get in their own way by being the best kept secret in the organization
Please share with others who would benefit from Jo's message.
---
Jo Miller, CEO of Be Leaderly, Women's Leadership Expert
Jo Miller is a globally renowned authority on women's leadership. She's dedicated two decades to helping women advance into positions of influence by leveraging their leadership strengths. Based on her work with hundreds of thousands of women, she developed a pragmatic and powerful roadmap that guides women to become the leaders they aspire to be. Jo shares this proven process in her book Woman of Influence: 9 Steps to Build Your Brand, Establish Your Legacy, and Thrive (McGraw Hill, 2019).
Jo consistently receives rave reviews as a dynamic, engaging, and inspiring speaker. She delivers more than 70 presentations each year to audiences of up to 1,200 women. Her audiences span the globe, including North America, Latin America, Europe, Asia Pacific, and the Middle East. She has spoken at women's leadership conferences, professional associations, and corporate women's networks for more than 300 commercial, government, nonprofit, and academic organizations, including Amazon, Bank of America, Boeing, eBay, NetApp, MetLife, Microsoft, the Grace Hopper Celebration of Women in Computing, and Princeton University.
 Jo is the CEO of Be Leaderly, a firm focused on leadership development, consulting, and research initiatives to elevate women's voices at work.
Woman of Influence: 9 Steps to Build Your Brand, Establish Your Legacy, and Thrive
Reinvent yourself as a woman of influence —and become the leader you were meant to be.
Jo Miller captures her proven process for becoming the leader you aspire to be in her groundbreaking book Woman of Influence: 9 Steps to Build Your Brand, Establish Your Legacy, and Thrive (McGraw-Hill, December 13, 2019.)
 Is your reputation as a standout contributor not translating into advancement, or is your career stalled? 
Are you the go-to person for work that downplays your potential? 

Do you want to hone your leadership skills while still staying true to who you are?
 Step into a leadership role with confidence using Jo's proven strategies—now captured in a must-read guidebook for women at every step of the corporate ladder. Woman of Influence will help you:
See yourself as a leader—now—without changing who you are

Identify and amplify your leadership strengths

Define and claim your unique leadership niche

Close the gap between what you're capable of and how others perceive you 

Shift your mindset from doing to leading

Create career-defining moments

Amplify your accomplishments, without feeling awkward or apologetic

Recruit the five people you need on your support squad

Attract and earn the advocacy of influential sponsors 
Also learn how to avoid the 12 most common career pitfalls even the most streetwise leaders have made, read inspiring and surprising real-life stories of career transformation from woman leaders, and take steps you can take today to become the powerhouse leader you were meant to be.  
With Jo's book Woman of Influence as a guide, you'll make the "leaderly" move every time.
Praise for Woman of Influence
"Jo inspires you to think deeply about what kind of leader you want to be and then gives you the roadmap to get there. Following her guidance will exercise your emotional intelligence skills, as well as make you a better leader."
—Jean Greaves, Ph.D., international bestselling co-author of Emotional Intelligence 2.0 and Leadership 2.0, and co-founder of TalentSmart, Inc. 
"Jo's highly practical framework will inspire you to discover the kind of leader you already are, identify and magnify your most powerful strengths, and stand out in your organization."
—Jack Zenger, bestselling author of The Extraordinary Leader and CEO and co-founder of Zenger Folkman
"Reinvention is the best form of career insurance, and Woman of Influence is a master class in reinvention for any aspiring leader."
—Dorie Clark, author of Reinventing You and Stand Out, and executive education faculty, Duke University Fuqua School of Business
"Jo's book helps all of us begin where we are, with a thought-provoking and practical process that helps identify our leadership strengths, develop a leader's mindset, and ultimately own the trajectory of our career."
—Carmen Twillie Ambar, President, Oberlin College
"Woman of Influence is a must-have guidebook to leading at the next level. Buy this book for your emerging leaders and accelerate their transformation."
—Olivia Shen Green, head of diversity and inclusion of Logitech
Connect with Jo:
Website: BeLeaderly.com
---
This episode is sponsored by NutriFitt.
I tried NutriFitt's whey protein supplement after meeting the founder and hearing his journey and commitment to quality. I like to support up and coming businesses so I gave it a try and was amazed. It mixes immediately and the chocolate flavor actually tastes like chocolate, not like some chemical engineering committee's overdone attempt. It has no artificial sweeteners, colors, or preservatives. Plus, it includes probiotics and is easy on the stomach.
The true taste test? My teenage daughter even likes it.
There are a lot of supplement brands on the market and NutriFitt is my favorite.
Because you're awesome and a listener of Imperfect Action you save 15% on every order. Just use the code TAKEACTION (one word, ALL CAPS) at checkout.
(My personal favorite: Double chocolate whey protein.)
---
Theme music: Just a Little by award winning indie pop band Shadow of Whales.
Big thanks for letting me use the song!